Simplee Dental Ceramics was established in 2010 and is based in Brentwood, Essex, but is relied upon by dentists around the UK and beyond. Patients are welcome to visit our laboratories to find out more about the options available to them, helping them to understand the treatment plan put together by their dentist and our technicians.
We work closely with clinicians to plan, prepare and implement treatments for the best possible results every time. We understand the importance of fulfilling patient expectations, so we produce outstanding results every time – allowing you as a clinician to have confidence that your treatment plan will achieve the desired results.
To find out more about the wide range of treatments we offer, visit the Treatment section of the website, or get in touch with us. Our technicians are profiled below, so you can see the extensive training and experience you can rely on when you choose Simplee Dental Ceramics.
Lee Wood – Director and implant lead technician
GDC No. 152509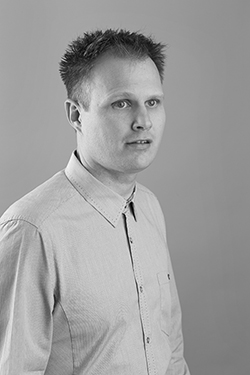 Lee qualified from Lambeth College and has more than 20 years' experience in designing and waxing metal and all ceramic sub-structures from single unit restorations to full arch and full mouth cases. He is an accredited Straumann user and has earned platinum status – the ultimate recognition of a technician with comprehensive knowledge of the technical aspects of their dental implant system. He has also been part of an expert panel on the Straumann stand at the BDTA.
Lee is also experienced in working with many other implant systems, including Astratech, Nobel, Biocare, Ankylos, Camlog and the Atlantis abutment system. He has attended numerous courses, seminars and events led by world-renowned technicians and clinicians from across Europe and the USA. He was chosen by principal dentist Dr Maini as one of just five technicians to attend the FGDP Implant Diploma module at the University of Leeds.
Lee's strength lies in his eye for fine detail combined with his extensive experience and practical knowledge, as well as an ability to communicate clearly and effectively with dentists as they work together to deliver outstanding results.
At home, Lee has been married for 17 years and has three children. He enjoys watching football and has a flair for DIY.
Simon Caxton – Director and ceramics lead technician
GDC No. 130395
20 years' experience as a technician, Simon has travelled the UK and Europe to find the best training and education available. His excellent skills have paid off: in 2009 and 2010 he was highly commended for his ceramic work, and in 2011 he triumphed in the Aesthetic Restorative Technician category at the prestigious Smile Awards.
Simon is at the forefront of advanced aesthetic ceramic work. His modern approach to dentistry has been enhanced by the use of cad-cam technology, which he uses in his everyday work for everything from single units to full mouth rehabilitation. Having used early cad-cam technology and continued to advance with new systems, he has an in-depth knowledge which allows him to take on any cad-cam challenge. He has been called on for help and advice in developing training courses for both clinicians and technicians, working on everything from the principles and techniques of smile design to occlusal rehabilitation. He has also been using pressed ceramics from their introduction in dentistry to the present day, undertaking extensive training and working with them every day.
Simon's skills lie in his problem-solving abilities, as well as his attention to detail and vast experience of advanced dentistry. These abilities ensure he produces the right results every time.
Outside work, Simon has been married for ten years and has two children. He enjoys playing golf and watching rugby, football and cricket. He also likes cooking for friends.